Join the team
Optimist Creative Berlin is part of the Optimist Group, which unites marketing communication, film and print production as well as digital agencies with an international reach.
Optimist Group employs approximately 70 people, has grown out of Estonia and today expanded to India and Germany. Optimist Creative has won hundreds of international awards. Among others, the the most prestigious in the world - Eurobest, Epica Awards, Clio Awards and Cannes Lions Award.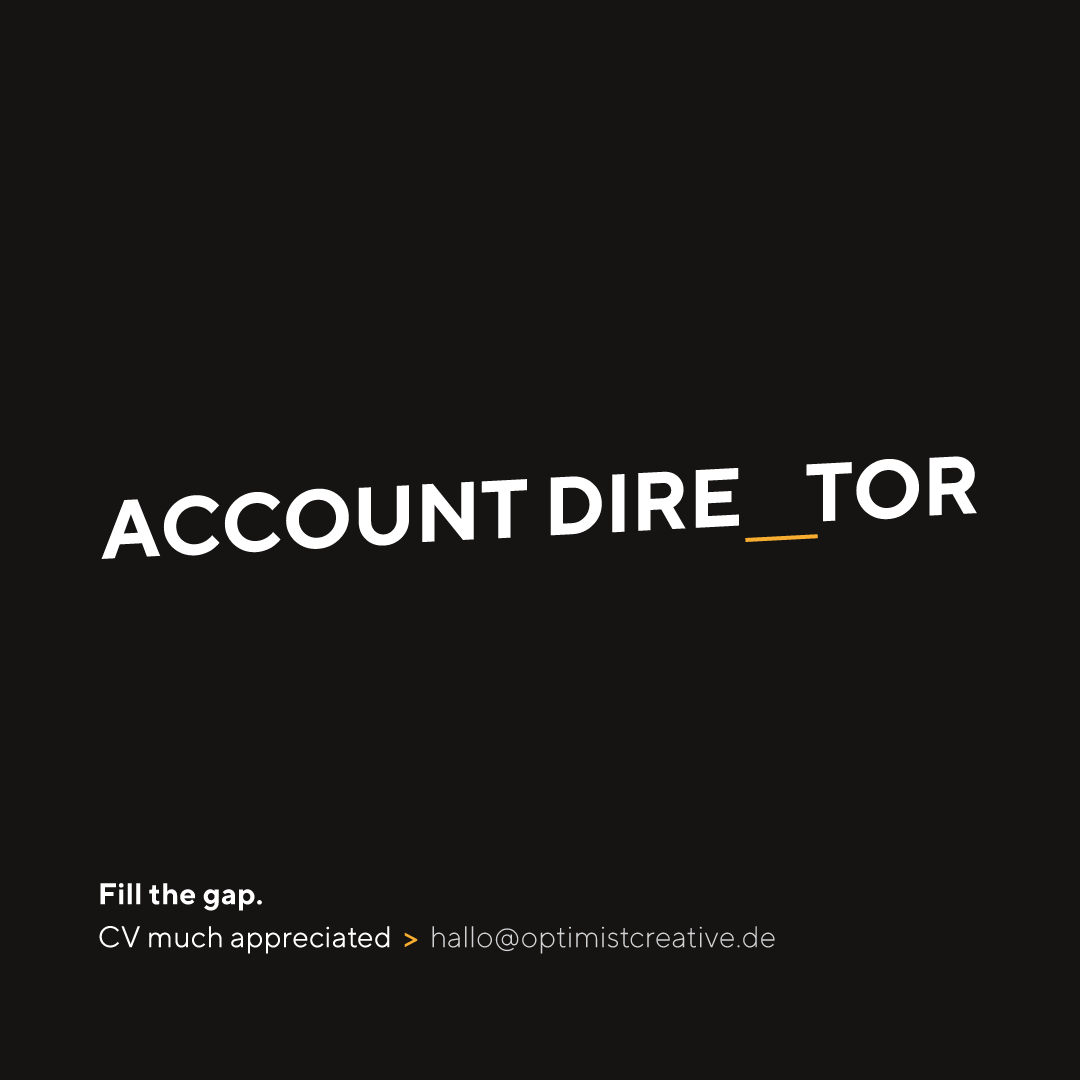 ACCOUNT DIRECTOR / COO

The most recognised creative agency in its region is looking for an energetic leader for its German unit.
The Position

Optimist Creative / Berlin has managed to win the hearts of it's first clients, but the operation is still in its early stages. For that reason we are looking for ACCOUNT DIRECTOR / COO.

The Job
We are looking for a head in our Berlin office to help us:
Build a customer base and keep them happy
Build a team and keep our people motivated.
We expect you to be very hands on and help us build our client base and local team.Challenge is not modest, but you' re not alone in this.Optimist Creative has a working system, processes, contacts, portfolio, etc.You also have a dream team from day one, because we can share resources with both the Kolkata and Tallinn offices.
The Expectations.
Fluent German and project management experience is welcomed.
Experience working in the same field would attract even more attention.
Self-sufficiency, diligence and being ambitious is elementary. There is no boss.
The Reward
The reward in addition to self-realization (and monthly salary) is part of the kingdom - the opportunity to get a fair stake in the company.
Send your CV and motivational letter to: hallo@optimistcreative.de